This link will take you to the Colorado License Recognition info.
http://www.dora.state.co.us/real-estate/licensing/recognition.htm
It appears that you already know that Colorado and Arizona have no recognition. If the two states do not have recognition than you need to start from scratch under most circumstances. Colorado allows online training as long as the school is on the approved list.
http://www.dora.state.co.us/real-estate/licensing/education/…
The only other way around this is if you have a degree from an accredited degree-granting college or university with a major course of study in real estate. Another suggestion would be to call the Colorado Real Estate Commission and ask the questions so that you can hear from the horse's mouth so to speak.
Hi Paige. I think I would either contact the Colorado Division of Real Estate or a real estate school. Below is the link to a real estate school that offers classes for Colorado, Nebraska and Texas. I would contact them and tell them what education you have already and they'll probably be able to tell you what you still need to do get your license. Good luck.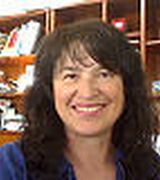 Contact
Paige,

You can contact the Department in charge of licensing in Colorado or a brokerage in Colorado to determine the answer. Or better yet, just google it.