Mrs. Herbert,

So far the answers you have been given are correct. The multiple listing service will not indicate how many days a property has been on the market. This is to protect the seller.

A realtor has many ways of finding out this information. One way is to look at expired and withdrawn listings to see if the property has been listed before and for how long.

Another way is from the property disclosure statement. This is usually filled out by the seller when the home is listed to disclose information about the home. This document is usually dated by the seller and can give you a good idea of when the home was listed. Many listing agents are aware that buyer's & Realtors see this dated material and ask that their seller not date this document until someone requests a copy of it.

Some websites such as Zillow.com and Zip realty have posted days on market for properties in the past. I'm not sure how accurate the data is, but I have had clients use these resources to find out that information in the past.
That information is not generally available online. A local agent would be able to help you. In addition to knowing how long the property is currently showing being for sale, an agent can pull the actual history to let you know if a home was withdrawn and relisted, expired and was relisted. All these can affect the actual DOM vs what the current listing states.
In Georgia the days on market is not revealed until AFTER the home is sold. It only makes sense, as it would hurt the seller if we knew how long something had been on the market.

What Diane did get right, is the need for a good Realtor. A Realtor who knows the market can sometimes give you a good idea of when the home went on the market. It's still a guess though.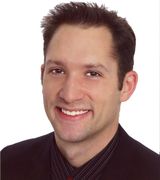 Contact