I am very curious, Yar, as I too have answered one of your questions. Which question is the one you put the wrong 'Best Answer' on? I suppose you can 'answer' your own question, and explain to everybody else who read the question and answers which answer is truely the 'BEST' Answer for that question.

This is another one of my strength - finding alternative solutions to a difficult or impossible situation - Does your Realtor do that for you? .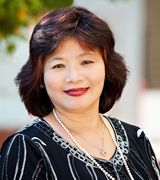 Contact
Megan
, , San Francisco, CA
hi yar, megan from trulia here. unfortunately for now you cannot make the change but we're aware of the issue. so we can think about time considerations, it would be great if you could let me know how long it took between the posting of your question and the answer you would like to select as best?