It's been a while since I've lived in DC. However, popular areas are/have been Logan Circle, Dupont Circle, and Adams Morgan. Each has a somewhat different feel. There's a Metro stop right at Dupont Circle, and there are a number close to Logan Circle. (When I lived in Logan Circle, I'd walk either to the Dupont Circle Metro, or down in the direction of Metro Central.)

Due to DC's height restrictions, there aren't any real high-rise buildings. The Cairo, near Dupont Circle, is the tallest. When I lived in Logan Circle, the building I was in had 7 stories, which is more or less typical of the taller buildings.

Maybe they've built some new buildings, but most of what was there were renovated older buildings. But the renovations were usually good, and the buildings really fit into the character of the neighborhoods.

I'm less familiar with the area around Capitol Hill, though you should look at that, too.

If you really want new in an area saturated with other young professionals, convenient to shopping and dining, etc., you might also consider the Clarendon area in Virginia. It's an entirely different feel--I much prefer DC; Clarendon strikes me as a bit too slick--but you might really love it.

Hope that helps.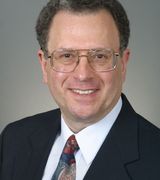 Contact