Kris
You need to talk with a Realtor. For a start go into Trulia, put in your zip code, and go to STATS. That will tell you wnat your market is up to.
You also should talk with a Realtor in your destination area. In most markets one is going up, and one is going down. Waiting for a year might help you get a higher price for your current property, but if values are going up in Miami at a faster rate...then you would probably be behind.

It could also be that values in Miami are dropping, so waiting a year might allow you to buy for less. You might sell for al litlte less right now, but when you buy you might make up the difference. You need to discuss your move, timing, etc. with a Realtor in each place to come up with the best options.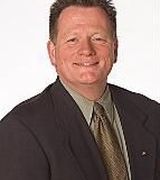 Contact
Hi Kris,

To increase your odds of selling, I will share with you the 3 biggest mistakes sellers make in this market, so you can be sure to avoid them. 1.) They dont price their homes correctly. 2.) They dont stage their homes properly. 3.) They dont offer competitive compensations to Buyers Agents. If you follow these simple guidelines, you will be far ahead of competing sellers in this market.