Start with your local school. There are a variety of tests that schools have at their disposal. However, you'll find that while there is help there, it's pretty limited. (My wife and I went through that with my son in elementary school.)

If a specific problem is identified, then (if you can afford it) you may want additional testing. First, ask whoever administered the school tests to refer you to someone outside the school system. Second, ask your child's pediatrician for suggestions. (In fact, ask your pediatrician right now.) And, third, if the problem is identified (let's say ADHD or obsessive/compulsive disorder), look for the organization or group that is composed of such people, or parents of children with that condition. They'll be able to provide some suggestions on experts in the field.

You'll also find yourself plunged into the whole educational bureaucracy, with a whole new language: IEPs, 504s, No Child Left Behind, reasonable accommodations, and so on.

Finally, become an advocate for your child. Recognize that no one's going to have your child as their number one priority except you. That's not a criticism of teachers, school administrators, or others. But, speaking from both personal experience and the experiences of others, you're going to have to become your child's advocate. And don't take "no" for an answer.

Hope that helps.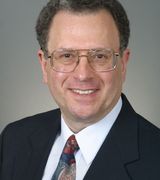 Contact
This is an odd forum for your question. You should talk a school counselor, whether your child is school age or not. They would likely be able to advise you.