HI Geri:

I have not been able to edit listing right on Trulia. All updates are done thru feeds, I believe.

All my changes (price, status, pictures, etc) that are made through MLS, property websites (I use a few different services), etc, get automatically fed into Trulia either thru my companies feed or that single property site feeds. It might take a couple of days to propagate into Trulia.

They sometimes have problems, so if you know you have automatic feeds, and don't see the changes in a couple of days, you might want to email customer service and ask them to correct it.

Sylvia .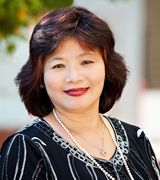 Contact