Owner financing may be your best option if you can't find a cash buyer. Some parks won't even let you sell these older units because they want to replace them with newer units. You may want to check with the park administration to make sure they'll allow it. I sold an older mobile in a park last year and the park had the option of not allowing a resale. Good luck.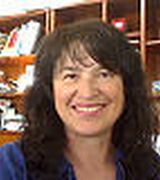 Contact
In most states if a mobile home is in a leased mobile home park it is not real estate. It is used cars

JD
The age of the unit is a large stumbling block. Financing a mobile in a park is like buying a car. The older the unit the harder it is to obtain financing- and the interest rates are very high. The cut-off in general is 1978- the year that FHA will begin to finance a mobile that is attached to land. Your best best is first- owner financing and then 2nd search the local credit unions or smaller charter type banks. I think you will find someone willing to lend but it will be costly!