There are lots of good questions that you should ask a potential buyer's agent.

• How many homes, of my type, have you helped purchase? (recently, 6 mos, 1 year, 5 years)
• What is your list / sale ratio? (this will tell you if they're an effective negotiator)
• How will you communicate with me?
• How often will you communicate with me?
• Will you send me listings via e-mail?
• Will you help me, if I (or you) should find a FSBO?
• Do you require me signing an Exclusive Buyer's Agreement? Why/Why Not?
• Why should I hire you? What do you bring to the table that's different than the myriad of other agents out there.
• Are you a full-time agent?
• Do you practice dual-agency? (why / why not?)
• Are you planning any upcoming vacations or are you going to be unavaible, and who is your back-up when you're gone?

and lastly

• Is there anything I haven't asked you, that you think I should have?

There, that should get a good interview going.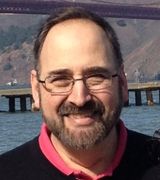 Contact
BJ,

My first suggestion would be for you to ask friends & relatives who have recently purchased a home what they thought of their agent. Referrals are your best source of great agents.

Here are a few questions you could ask:

* How many buyers have you helped in the last 6 months . . . may I contact them? (This will help you determine what type of experience they have and how comfortable they are with their own performance)

* Are you a full time agent? (You want to be sure to work with someone who really treats this as a career and is accessible to you when you need it. Also, full time agents typically have more experience than part-timers.)

* What type of advanced negotiating training have you had? (Find out if they have training in addition to their experience.)

* Do you work with investors? (Many times agents who work with investors need to be a little more savvy with their negotiating . . . and they may have great sources for deals.)

Hopefully this will give you a good starting point. Another thing for you to consider is that being overly aggressive in your negotiations isn't always in your best interest. Have your agent pull a market analysis to help you evaluate if the asking price on a property is reasonable. Many sellers have started pricing their properties to really sell and becoming overly aggressive may actually cause you to miss out on a good deal. A good agent can help you with this.

Best wishes!