Daphne,

That actually doesn't sound right at all. In fact, I've heard of the reverse. If you are going conventional and NOT paying 20% down, and have a credit score lower than 640, i've heard it's very hard to get PMI unless you put down 20%!!

There is only one other option that I can think of that may be requiring PMI even though you are putting 20% down and that is that the appraisal came in under the sales price already agreed to. In this, case; I would not allow my clients to pay over the appraised price unless they are 100% sure they don't want ANY OTHER House and the seller won't budge.

If you need to consult w/ a lender for free; I've got just the guy that you should talk to. Your agent should be all over this as well.
Daphne,
That doesn't sound right to me.
I can recommend another lender if you need it.
If you've not started looking at homes yet, you can search the entire MLS on my website at
http://www.teamlynn.com
Bruce Lynn
Prudential Texas Properties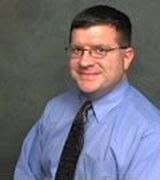 Contact
I think the lender was pushing FHA on you instead of a conventional loan.

Recheck with them and also get other mortgage broker opinions!