Hi John.

Like everyone will tell you, now is a hell of time to make a career change into this industry. But besides that, about 8 out of 10 realtors are doing next to nothing as far as business is concerned. Waking up unemployed on most days can be a bit dawnting. You may average less than minimum wage on some months and if you don't, your probably not working enough. You'll want to come in with 4 months or more of expense reserves and on top of that I'd recommend no less than $10,000 to get your biz up and running. And you MUST be full time. Yes, that means working around your clients schedules. You should be a creative people person to begin with since that is a must for most all successful agents.

On the flip side, if all the above really excites you, then this is the career for you! You are your own boss, keeping of course in line with all the DRE and Standard Code of Ethics. You can make a lot of money after the first year or two if you are truly passionate about what you do and the services you provide.

The job is full of ups and downs like anything else. You really have to do a lot of trial and error to carve out your place in town. If you want to discuss this further, I'd be happy to help.
Actually Linda Bull's response was as honest and real as it could get. However there is another way to partake in the business of Real Estate that is safe and fulfilling, such as home retailing for example. This area is totally untapped because the profit per deal is a lot less than the current methods. However, considering the way things are, and the way they will be for some time, home retailers may be the only ones in the Real Estate business making steady money. And its easy to get into.

For more information you can email me at - info@serapisdebtservices.com - and I'll send you some free information.

To be safe, you should count on not making a lot of money for the first year. My suggestion to you would be to shadow a successful real estate agent for a week and see if being a real estate agent still excites you. Real estate can be a very exciting business, but it really depends on what excites you. What's your passion? What attracts you to real estate? Are you someone who likes people and likes a good challenge?

If you decide to make a go of it, make sure you join a company that offers ongoing training and a mentoring program. The key to your business will be a solid database that you work daily and you add to your database systematically. Establish good lead generation and follow up habits and work the business daily. Time block your daily activities to make sure you use your time wisely. Leave room for play and family.You'll be your own boss and you treat is like a job, not a hobby. You are the CEO of your own company and ask yourself if'd hire yourself. Frankly, most real estate agents, if they were honest, they'd have to say that they would not hire themselves. One more piece of advice. Buy and study the book "The Millionaire Real Estate Agent" by Gary Keller. Good luck.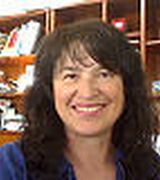 Contact