Hi Uchenna, have you been watching those Carleton Sheets videos again?
It's easy to get an investor mortgage. However, it's very difficult to get a mortgage in the name of an LLC, specifically because it's a "Limited Liability Corporation" and lenders don't want to be stuck with just the assets in the LLC in case the owner defaults. The way that's usually handled is to buy the property in your own name, then transfer it into an LLC (or into a land trust). The mortgage remains in your name, but the ownership has been transferred to the LLC or the land trust.

I've read other posts on Trulia that describe how non-US citizens can purchase property in the United States; you may want to look at those postings. Another option is to partner with a U.S. citizen who may have the needed credit history. Again, once you two purchase the property, it can be transferred into the LLC. However, the question would then arise: What do you bring to the transaction? Why would someone wish to partner with you, sharing with you either their good credit or other asset? And I should point out that there are a lot of scams running in the U.S., many of which originate in Africa. So you may have a difficult time finding anyone to take you seriously.

Hope that helps.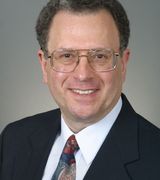 Contact