Hi Merriff:
Trulia is a site for realtors to list their properties for sale and not a site for For Sale By Owners, sorry. Your Realtor's brokerage either already have a feed directly into Trulia, or if not, your realtor can submit the listing manually
http://www.trulia.com/submit_listings/
The best way to sell in a slow market - list with a Realtor so your property can get more exposure.
Good luck,
Sylvia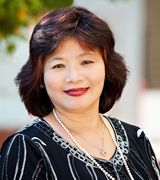 Contact
Hi there K. Mennitt,
I'm Andrew, a community manager here in Trulia Voices, and so can speak on Trulia's behalf.
Unfortunately, we do not offer the ability for homeowners and home sellers to list their own home on Trulia.com. In order to get your Raleigh, NC home listed for sale on our site, you will need to work with a real estate professional.
To find such a real estate professional, and see reviews of them by your friends and family, you should check out our 'Find A Pro' tool:
http://bit.ly/HzqQVy
Let me know if there's anything else I can help you with; andrew@trulia.com
Andrew
Community Manager, Trulia Voices
Good afternoon K. Mennitt.
Listing with a Realtor would be a good idea. We take care of all the details, and make sure anyone who previews your homes is qualifed to buy it.
Plus we handle all the questions and paperwork
I am here to help if you like?
Tom Bohlmann
Allen Tate Realty
919-434-4100
http://www.allentate.com/tombohlmann