Hi -

I made the commute from Walnut Creek to San Jose and/or Mountain View for nearly four years, so I know it very well. I was fortunate that my job at the time didn't require being in the office at specific times, so I had flexibility on when I could leave.

That being said, I got into the routine of trying to get on the road before 7:30am. If I did that, my commute would be roughly 45 minutes and very painless. If I missed the 7:30am cutoff, I would wait until about 9:30 before going. I did this because I found my commute could easily double in time to an hour and a half if I tried to leave between 7:30 and 9:30. The same can be said for the return trip - I would try to leave the office by 4:30pm. If I missed that, I would wait until around 6:30.

Your actual drive time will be impacted by how deep into Santa Clara you need to go and by which San Ramon exit you take when coming home. In the evening, traffic really backs up at the 680/580 interchange near Alcosta Blvd. If you can get off at Alcosta, great! Otherwise, expect traffic to get slower and slower the farther north you go.

Hope that helps,
- Brian
The commute from Crow Canyon Road in San Ramon to Bascom in San Jose is 45 minutes with NO traffic. If you leave before 7 am this is pretty accurate if after you will hit much more traffic and could be an hour and one half commute. Hope that helps.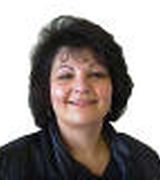 Contact