A few comments: First, there are townhouses for much less than $375,000. In fact, for that you could afford a single-family home in areas of Reston.

As for safety, real estate agents--and I'm one--can't comment on that. We just refer you to the police or other public records. So let me be delicate about this. For about 4 months last year, I was trying to lease-option a property in South Reston--a condo in the Shadowoods complex--bounded by South Lakes and Soapstone. I was there at various times, day and night, and never had any problem. In fact, I got to know some of the people who lived there and felt reasonably comfortable. And there can be crime anywhere--even in, say, McLean or Potomac. However, certain areas have acquired reputations, and some of that is still reflected in the prices. I'd strongly suggest actually driving there and parking at various times, day and night, to really get a good sense of the place. Get out and talk to the residents. Ask them if they feel safe.

As far as attractiveness (I assume you mean financial/buy-sell and not physical...the architecture of much of that area of Reston is 1970's contemporary. Some people like it; some people don't), if you work in Reston or nearby, it's fine. Even, maybe, all the way to Dulles or down to Tyson's. But it's a pretty long commute if you're going to D.C., or Alexandria, or even Maryland. And Metro is coming, and that'll add to the desirability of the area.

As far as Fair Lakes, it may be somewhat overbuilt, but I personally prefer it to Reston. It's closer in, which is good if you're going to commute to D.C., or Alexandria, or even Tyson's. Or if you're going to school at George Mason. There's a lot of shopping at Fair Lakes and nearby Fair Oaks, lots of restaurants, etc. Not that Reston is deprived; just that Fair Lakes has more. On the other hand, Reston was designed with green areas, lakes, hiking trails, etc. And in that regard, it's ahead of Fair Lakes.

If you're ready to buy now, I'd suggest going ahead. As you note, interest rates are great. Now, with the Fed expected to cut the prime the next time they meet, interest rates may decline a bit more. But, whether it's tomorrow or next month, they're very, very good. Otherwise--predicting price trends short-term is impossible. My guess is that prices, especially in the areas you're talking about, may decline a bit more. Not radically, but some. (That condo I mentioned trying to lease-option in Reston? At the top of the market, it would have sold for $275,000. Two years later, those same condos are going for $185,000.)

Final bit of advice: Don't panic. Don't feel that you have to lock in right away. This is some place you're going to be living, probably, for the next 5-7 years. Take a week or two (or longer) to really check out the areas, as I suggested you do in Reston. Do the same in Fair Lakes. And maybe check a few other areas a bit closer in. Interest rates aren't very likely to shoot up. Inventory won't dry up. This isn't the market of 2 years ago where you had to act immediately or else risk losing the property.

And remember to negotiate on the price. Just because a property is listed at, say, $385,000--to use your figure--doesn't mean you can't get it for substantially less. There are some recent threads on Trulia about "lowballing." Check those out. Find something that meets your needs...where you've got solid comps...and go from there.

Hope that helps.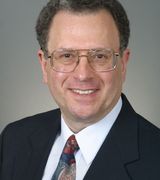 Contact
You can find area info and a link to crime info on my blog -
http://www.1stPartnersInRealEstate.com.
My contact info is there as well - call me and we can chat. Lori O'Day 703.399.5618 LoriODay@gmail.com
Certainly the interest rates are very low for 30 yr fixed mortgages. For the crime statistics, you can always get that from either Fairfax county website or from the Sheriff's office. As for the attractiveness, the area around Whiele and 267 should remain attractive as Metro rail is planned through that area.

Monika Kumar
703-626-3327
The RealtyGeeks Team-we care