Durenda Fach…
, , Coastal Tampa Bay area. Pinellas and Pasco Counties.
Eva
If you get just one useful tip for your business, the book would have been worth the money and time to read.

Best of luck
Hi Eva,

You are a real estate pro. As a pro, we know that when an Expired Listing pops up on the Agent side of the MLS.., as they do every day, some agent will JUMP right on the phone and begin calling people like crazy. Works for many of them. Not for me.

Working the "expireds" is easy in my opinion, if you have thick skin. Its like cold calling, in fact THAT is exactly what it is. My son calls daily and his team The Leske Team of Puyallup sold over 400 homes last year..., but I am not on his team because I do not like high pressure or playing the game like that. I just sold my 36 homes and happy with that. When you call people out of the blue, many get upset but it works for agents who know how to take rejection well and can move on to the next. - There are gurus who will charge an agent up to $3,000 a month to "mentor" them or train them how to have success doing just that, calling expired listings. Some make the agent accountable by signing a contract agreeing to pay the guru a set fee if they do not call in every morning.... just before the "expireds" hit the market, its like $50 for a missed call in and up to $250 for other infractions of their agreement. The pain of lost money makes some agents do what they have to do to succeed and compete, but that won't work for me and many others. So some will do an aggressive job and be successful with it and some just will not. Its fierce competition for expired listings in some of the larger metro areas.

Again this is just IMHO... in my humble opinion, my personal thoughts ok. :)

Have a great day Eva! :)
-Don

PS.., George does have some good ideas for agressive people. You may be able to buy his and other books at a discount via eBay or Amazon.
Forgive me if this seems harsh, but buying a book then reading it, to me, is another form of procrastination. Just get on the phone and DO IT. You'll figure it out! Good luck! I LOVE coldcalling because I've talked myself into loving it. Expired are a great way to build our career! Good luck!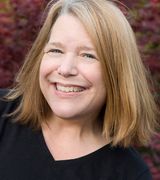 Contact