BEST ANSWER
If anyone answers your question directly, they are just guessing. There is no crystal ball to know if the prices will continue to drop, and if they do, by what percentage.
A few things to consider:
1.) Are you buying as your personal residence, or for investment? If you are buying the home in 93720 (where I live) to be your home, then buy now - you can negotiate an unbelievable deal. If you are buying for investment, buy if it cash flows, but don't buy to flip a house unless you have cash to do this on distress homes.
2.) The only way to know when the market has reached the bottom is when it is too late. Consider what statistics we will have to know to know that it has bottomed out: days on market has shortened, inventory has shrunk, prices begin to increase . . . it will take 6-9 months to have good data to prove that the market has turned around. By then, you will be purchasing on the upside.
By a home now - but have expectations that you will be an owner for 3-5 years minimum.
If you want to look at ways to make the home really work for you as an asset - email me offline and I can give you a few ideas.
Good luck!
The answer to your question will vary according to who you ask.

As of the time of this post the Fresno MLS is showing 271 active listings in 93720. I ran a CMA on 200 of those listings (the maximum number allowed) and see that the average time of the market is 104 to 117 days with NO TAKERS.

A few weeks ago we had 274 expired listings on one day. I ran a CMA on expired listings and found that the average time of the market was around 6 months. That means those homes sat on the market, probably with no offers, for 6 months.

I just looked at today's 24 hour stats and we had 42 new listings and 36 expired s. A quick look at the expired s tells shows that those homes were on the market for 187 to 194 days.... with NO TAKERS.

If you're looking for a unique purchasing strategy to optimize your buyer's bucks, you should pick up the phone and call a Realtor who can help you: ME!
The central valley has not seen all the foreclosures and short sales yet. There are still many home owners who are struggling in the Central Valley and banks are slow in foreclosing. The trustee sales will happen and more are to come. With this excess inventory on the market, prices must still have room to drop. What percentage is very hard to predict. I think within the next 6 months will be a good time to jump in.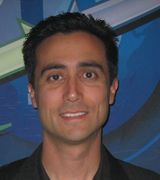 Contact