Chris
, Home Buyer, Lincoln, CA
The house does not have a sign but one of the previous owners told me he saw it listed as a repo somewhere online though I cannot find it. There have been no less than 8 different parties out looking and taking pictures of it in the last month. Perhaps he's trying to refinance it/or different insurance.

Thanks for your answer, it helps!

When I look it up in the MLS, it shows it was listed in Jan 08 as an REO, sold and closed in Feb 08 for 330K.
Prior to 2008 had sold in 2006 for 615K

Notation that some work had been completed but still needed repair. Are you maybe seeing contractors?
It was a bank repo when Morgan Stanley sold a year ago to the Robert Stanleys, for $330K. The Robert Stanleys do not have it listed on Metrolist. I presume Morgan Stanley and Robert Stanley are not related.

Is there a sign on the property now?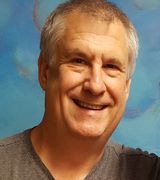 Contact