If you are looking to rent an apartment in Sunset Park please visit my wesite
http://www.oldbrooklynre.com
We have the best rentals in Sunset Park
Or call me at 1-917-519-2931
Hello Joe,
Craigslist is a great start to look for an apartment. The classified section of your local newspaper is also a great place to start. Depending on how popular your areas is for Rentals, do not be afraid to negotiate for the rental amount, you may be surprised.
Good Luck,
Ken Herrera
Century 21 Infinity
http://www.C21Infinity.com
Best place to look for rentals is on your local Craigslist at
http://craigslist.com.
Trulia does not offer a section on rentals.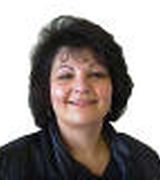 Contact