BEST ANSWER
Hi, sounds like you've given your dream home lots of thought. It sounds like you're looking to rent an apt/home for $2000 a month, is that correct? While there are many places you could experience all you've mentioned, you didn't say whether you have children and need a particular level of education. The best school districts here make both rental and purchase prices higher. Most properties here in the Valley are older (30, 40, 50 years old); if you are looking for new or newer, the price is higher. However, many new developments are built near Light Rail and Train stations to make commuting to jobs easier and less stressful. We welcome you to our community.
Here is a link to the postal service zip code web page. Find out where you are working and then look at housing in the zip codes around it.
http://zip4.usps.com/zip4/citytown_zip.jsp
Trulia has a wealth of information for you and I've provided another link below that you can use.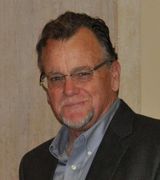 Contact