#1
, , San Francisco Bay Area
You need to build "one" word into your vocabulary if you are going to get involved with short sales.

That word is "NEXT!"

WHy... you would want to put yourself through a short sale... is beyond me!

Why on earth would you want to deal with a "little man" in the loss mitigation department of some bank?

Buy a home already owned by the bank. No emotional seller to deal with... no big shot, snot nosed, big mouth, little man to deal with to try to control you because you like the house.

BS. You do not like the house that much!

Get an agent that "really" wants to represent you and you won't have to go through the stuff a loss mitigation department puts you through.

It is not worth it.

Hi John. It sounds like this is now a short sale, which means that the owner owes more money than what he'll be able to recover in the sale. The bank is not really representing the owner, but the bank has to agree to the short sale offer and unfortunately, banks take a very long time to respond, which is one of the problems with short sales. Most short sale fail either because the bank does not accept the offer or because the buyers are getting tired of waiting. Usually, the listing shows that a property is listed as a short sale and that any offers will be subject to bank approval, which means that there won't be a binding contract until the bank has approved the offer. Do you not have your own agent? One last thing, in a short sale situation, the property is sold "as is" as the bank will not allow the seller to pay for repairs or contribute to the buyer's closing cost. After all, the bank is asked to take less than what's owed and the seller has to show a hardship for the bank to consider the short sale request.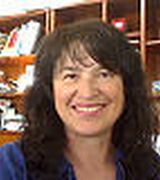 Contact