Lakshmii-
There isn't a site that lists rehab houses but you can go to the HUD website for Fannie Mae and Freddie Mac homes that have gone into forclosure. You can also pay for forclosure information. Just Google and you'll find tons of those. If you're looking for houses in your area that could be rehabbed and flipped (just guessing that's what you're trying to do) there should be several agents in your area that specialize in that sort of thing. Contact your local real estate board office and see if there is an email group that goes to your local agents and ask that question. We have one in Columbia and periodically send out a request for homes that could be redone and flipped.

You can also go to the local banks and ask if there are homes going into forclosure that are in bad shape. They usually sell them on the courthouse steps so you could also look in your local paper for listings.

Hope that helps.
I am assuming you are looking for fixer houses. Usually the MLS has a way for agents to search for fixer properties. I don't think there's a website yet that lists fixer properties nationwide. It's a good idea though.
I know one of the agents in our office maintains a website that shows only fixer properties in the greater Sacramento area. Sorry to sound ignorant, but where is Ewing?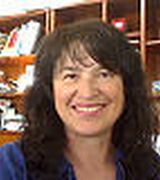 Contact