Campbell,
I am a REALTOR, and as such do not use the search capabilities of Trulia on a regular basis. I don't think Trulia provides a search option for pool homes. You do not say where you are seeking to purchase... Which state? Which area? For now, try using realtor.com. It is not the best search engine, but without more specifics, that is the best advice I can provide. If, by any chance, you are searching for Florida homes; the web link below will provide data from every MLS system in Florida. It's not pretty, but extremely comprehensive. Best of luck and happy hunting!
Hi Campbell,

I'm afraid that we don't currently offer such search functionality on Trulia so I'll be sure to alert our team about your suggestion.

As this is still a young search engine, we are continually working on improvements and I encourage you to continue notifying us of ways we may improve our services to better meet your needs.

Please access the link below to email us with any further insights or inquires.

Best Wishes,

Emily Gibson
Customer Service Representative
I don't believe you can do this on Trulia. Might I suggest a local Realtor.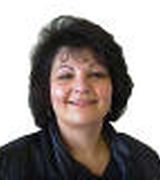 Contact