Hi Natasha,
Depending on your needs, e.g. whether you want your listings posted on Trulia or would like to purchase banner ads and the like, you can contact us one of two ways. Listing inquiries should be made through our listing contact page at
http://www.trulia.com/brokers/
while advertising inquiries should go to
http://www.trulia.com/advertisers/
. I will also forward your question to our sales folks so they know you're out there!

Natasha
Do you mean, "How do I have my property advertised on Trulia?"
Trulia as a system where brokers can "load" listings on to Trulia. If you look at the front page, there is a "real estate professionals" link. Direct your Realtor to that link and between Trulia and the broker, they will be able to take care of that.

Just as a marketing note, there are many sites "out there", and you'd want to have your home on as many as possible. Please bear in mind that in over 90% of the cases, a REALTOR brings the buyer to the seller, so make sure when you list your home that your Realtors explains how they market to other agents.

Good luck!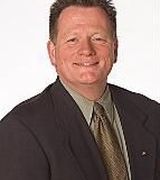 Contact