BEST ANSWER
Kristal, the city of New York through "HPD" (Housing Preservation and Development) offers several programs to help "first time home buyers not only in Manhattan but in all 5 bouroughs. More information on tax reform and programs that help home buyers and sellers linked below.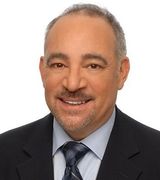 Contact
Thank you Mitchell, that is very good information to know
In addtion to the resources that HPD supplies many major lenders offer match saving plans and there are several non-profit agencies within the NYC area that offer grants based on income, location etc. I have my clients take classes with NHS, Acorn and PACC (Pratt area community council) which prepares them for the purchase of a property and makes accessing the fund easier as HPD requires individual in some cases to take a first time home owners course before approving them for funding.