BEST ANSWER
Goodness YES. Within 30 miles of DC includes many wonderful water front areas of Anne Arundel County on the Chesapeake Bay, the Severn, Magothy, South Rivers and many bays and coves. This is prime water front area with marinas, water front parks and very lovely homes with a view of the sunrise over the Chesapeake Bay or the sun set over the Severn River. Very popular area and miles and miles of shore line. These areas are convenient to Annapolis for shopping and touring.

Thanks Lenn. I had the notion that waterfront property near DC would be more expensive.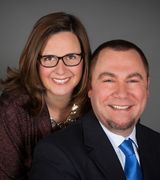 Contact
With that much available. And all the deals that are going on with prices and foreclosures and giving yourself a distance of at least 30 miles you should have no problem finding something to suit your needs.
There is some great properties that are out there and alot of our sites are so easy to use and navigate should be no problem.