Wendy,

Since this is your listing, you may want to talk to your broker to see if this is a "good buy." You do your seller a dis-service by not being sure of your pricing. If you are a new agent, you may want to consider co-listing with an experienced agent until you get a feel for the market. Good luck!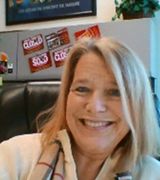 Contact
I just pulled this listing up to see what history tells us.

Originally listed on 4/13/2006 for $219,900. Reduced to $209,900 yet closed on 7/21/06 for $214,000.
Re-listed for sale on 5/16/2009 for $175,000 but failed to sell after 56 days.
Re-listed by Wendy (who posed the question originally) on Sept. 15, 2008 for $144,900 and it sold for $137,600.
Have you pulled any comparables on this property? That is the place to start. It is not currently in the MLS, but it was listed and sold in 2006 for $209,900. Prices in Kuna are down around 20%, which would put it at $167,920 as a current value. When I look at the CMA without looking a the property of course, the comparables come in a range between $189,900 and 207,900.