Most buyers ask for gas heat. That doesn't mean it is better, but does reflect demand. Many buyers ask for forced hot air; others really like the gas boiler radiant heat.

BTW, I would be the buyer who declined to purchase anything other than gas heat.....unless I was on a rural property and had an above ground oil tank.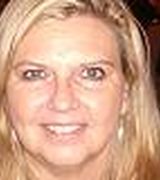 Contact
I've hears from many heating experts that gas heat is also supposed to have a "warmer" feel (i.e. less harsh and more moisture on your skin). If were building a new home for myself, I would install a gas heat pump, or possibly a gas boiler with radiant floor heating. The downside to this of course, is the cost of installation ($$$).

-Daniel
A lot depends on where you live. In the Pacific NW, electric was cheap in comparison to gas. In other areas, the case may be different. Contact the local utilities to see what the costs run. They can normally give you a 12 month history on any selected property. As far as hot water, quick recovery gas hot water heaters can be useful.