Welcome to Irving! There are a lot of great areas depending on the price range you are thinking about. Let me know your price range and I can send you some homes that might work or connect you with our apartment locator service.
Hi Priya,

Welcome to Irving and Nokia. I work with lots of Nokia staff and would be glad to help you. Closest places will be Irving which includes La Villita, Las Colinas, and Valley Ranch. There are also lots of people who choose Coppell, Flower Mound, and Grapevine. If you want a house, condo, or townhome to rent please let me know. If you want an apt, we can also set you up with an apt locator.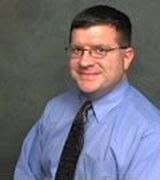 Contact
We work with famiiies regarding Dallas homes for rent, happy assisting you locate a new location.
Las Colinas, Coppell, Valley Ranch... I don't know your budget however there are some GREAT areas in these mentioned cities.......
If you prefer to drive little further you live in Grapevine, Carrollton, Lewisville....
Contact my office 972-699-9111
http://www.lynn911.com