Thumb up Kieth .... This makes no sense

Julieann
For legal advice consult an attorney.

This makes no sense. Although I am not aware of all the facts. Note that there is a difference between being "on title" and "on the mortgage". I would ask your question to your title officer. You are paying for title insurance, you are entitled to their expertise and knowledge.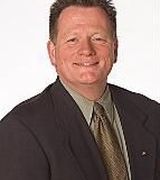 Contact
Hello Julieann,

Here is what I advise (I must say that I'm not an attorney or CPA). See if your husband can do a quick claim deed after the loan closes back to you after the loan records.Contact your lender about this and or escrow. The next thing you might want to do is speak to a Real Estate attorney. Since you contributed to the down payment (if you were married at that time) then this quick claim deed might not stand up in court as you contributed to the property and California is a community property state. Many times, pre-nups don't even stand up in court, so check with an attorney. You are luck you got a loan in this voltile market. I think your smart to stick with it but I know it's painful not owning part of a house you have contributed to but chances are good that if you check with an attorney they may advise you that it would be difficult to say the house isn't half yours. Your best bet though is to see if you can do a quick claim adding you if it closes.

All the best,

Monique Carrabba
The Carrabba Group
Keller Williams Hollywood Hills
mcarrabba@kw.com