The median sales price for Condominiums in Belmont for the 2nd quarter of 2008 is $601,000 which is down from 1st quarter's $766,000 and up from 2007 4th quarter 's $549,000. The variance reflects the fact that their a few condo sales in Belmont during any quarter, and therefore which specific condo sells has a significant impact on the median price calculation. Hence, the fluxuations. Given the short supply of condominiums in Belmont we will continue to see uneven median price numbers. That does not mean to imply to a specific condominium has declined in value. The answer to that question is determined by the market
Here is the point: A home, including a condominium, is worth what you are willing to pay for it. What you may pay and what another person may pay are probably two different prices. Buying a home is not about the market, its about you. How long you will own the unit and how much you'll enjoy living there are much more important factors than guessing where is the market going. Fact is no one knows where the market is going and I say that after representing buyers and sellers in Belmont and San Mateo County.
To learn more about pricing and value, you may wish to check out:
http://LivingWellinSanMateo.com/?$=what+your+home+is+worth
.
So, if you feel this unit is where you'd like to live, plan on owning it for at least 5 years plus, and can comfortably and confidently afford the payments, buy it. Otherwise, pass.
Tony,
We observe a quite steep increase of prices in Belmont. During the last 12 - 15 months prices in Belmont increased approximately 15%. It is the second steepest increase on the Peninsula after San Carlos. As prices in both places were lagging before behind, San Mateo or Burlingame, it is a typical market adjustment. Prices increase in locations that were considered more affordable before. Is it going to stay this way? Most likely it will, as the Peninsula is a unique location. It does not mean that we are not going to see price adjustments in both directions (up and down). Of course, if the loan availability continues to be limited, we might see more adjustments.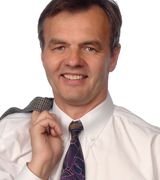 Contact