Kellie,

When you say "our realtor", is this realtor under a buyer representation agreement that you have signed? If not, are you sure who they are working for? A competent buyer's agent who considers you their client will answer all the questions you've asked.

Let us know the answers to the above, as our answers are dependent on it.

Regards,

Jeffrey
Advice: Determine how much the house is worth. It's good you have a Realtor; it's not so good that you say the Realtor "isn't too helpful with this." As the Realtor, point blank, for a CMA. Determine the comps. Take a look at the comps, and see if they compare with what the Realtor suggests. You absolutely must do this first. Be sure to factor in the expenses of paint, carpet, etc.

Second, determine what you can reasonably afford. Not just what a loan officer may prequalify or preapprove you for. What can you afford per month? Then: How does that translate into the maximum amount you can spend on a house?

Take the lower of those two figures: (1) The true value of the house as best you can determine it, and (2) The maximum you can afford. That figure is the absolute maximum you can and should spend on the property. Not a penny more.

That's it. Period.

I am somewhat confused by your statement that the list price is $227,000 and that you're thinking of offering $268,000. Even a couple of years ago, when the bubble hadn't burst yet, that amount of increase over list price would have been unusual. Nor did you say whether the property is an REO, which (in some markets) may be priced a bit low to get multiple bids. But, really, none of that matters. What's the house worth? What can you afford? Then offer no more than that.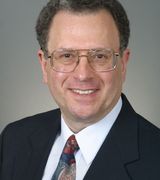 Contact