Walter's exactly right. First, determine the property's ARV (after repair value). Then subtract needed repairs. That's the absolute most you should pay.

But, to make it worth your while (your time and effort in getting those repairs done), the house really has to be purchased for substantially less. And it sounds as if the previous owners stripped the house. Do you know if they applied their magic touch to any of the important systems of the house--heating, air conditioning, plumbing, etc?

Also, you refer to a CMA of $360,000. Is that with or without the damage? And yet the bank wants $400,000? Something's not adding up.

If the CMA is taking into account all the damage, etc., then perhaps the house in its present condition is worth $360,000.

If the CMA just looked at house style, number of beds and baths, age, etc.--without taking into account the condition of the house--then the house in its present condition probably is worth between $315,000 and $340,000. And the bank's asking $400,000?

John: The numbers just aren't adding up. Like Walter said, and like I said, the maximum you can pay is the ARV minus rehab costs. And if the ARV is $360,000 and it needs $25,000 in repairs and rehab, for instance, then your offer has to be no higher (and likely lower) than $335,000. Give it a try. Give it your best shot.

In the meantime, though, you might spend some time looking for other properties.

Finally, as is frequently noted here, trying to buy REOs can be timeconsuming, frustrating, and often apparently illogical if not irrational. It's seldom an easy process.

Good luck.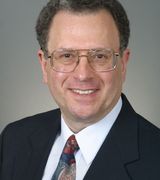 Contact
As with any home, the "list price" is a starting price. As with any Seller, you can offer the bank less money. The bank will have an Appraisal or Broker Price Opinion on file. They will have the opinion of value updated every 30 days. Although the bank may be slow to adjust the list price, they may be quick to accept an offer that is close to the value they have on file. It is not unusual for REO homes to be stripped of many items, and this should have been factored in to the value. All accepted offers provide for an inspection period, and you should use this period to get formal estimates for repair costs. If the estimates exceed your budget, you can generally withdraw your offer during the inspection period without penalty. I work extensively with REO properties. They are a challenge, but there are some very reasonable deals if you are up for the challenge and have expert representation.
Hi John,
I would estimate what the house would be worth fixed up. Do this by looking at comparable home sales within the last 90 days. Then estimate what it would cost to get this property into shape. Subtract the two amounts and that would be the MOST you would want to pay. I would also assume home prices might continue to go lower and ajust your offer accordingly.
Good luck, Walter