As Larry says, most jurisdictiosn have it online. I usually Google "[city or county state] tax assessor office." So, for instance "Fairfax County tax assessor office." Sometimes that's quicker than working your way through some of the not-so-well-designed city or county web sites.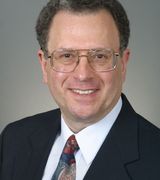 Contact
Wanda,
Go to your counties website and then look for the link to the register of deeds. You can then most likely search online for the owner by address if they have a GIS viewer or look for the scan of the deed itself.
The best source about real estate all over the United States is web-site of Fizber:
http://www.fizber.com/.
This website contains about 1.000.000 homes. Fizber makes your home buying experience pleasant and cost-efficient.