"Priced Right" - is Subjective. What's more important to you Time or Money?? If it's Time then price it about 12% under your areas sold comparables, if it's Money and you're willing to wait for your price then you are probably "Priced Right". Regardless 4-weeks in this market is nothing. Good Luck!
Ask your agent. "Priced right" isn't a single number. Hypothetically, for example, if neighborhood comps were $500,000 and someone said they needed to sell in 30 days, then "priced right" might be $460,000. If the same seller said he wanted to have a good chance at selling in 60-90 days, then maybe $499,000 would be "priced right." And if the seller wanted top dollar, but understood the property might not sell for quite a while, then $524,000 might be "priced right."

Your agent likely factored in an anticipated length of time on market at the price he suggested. Check with him. And you certainly can ask for another CMA to get a sense of where the market's going.

Hope that helps.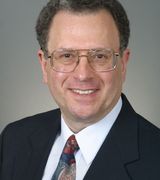 Contact
Homes in this area are selling within 2 months to 3 months if they are priced correctly. Your home hasn't been on the market too long. I would ask your agent on what the feedback has been from buyers looking at your house. If they say it is overpriced, then think about lowering the price. Also, look at your competition. Ask your agent to take you on a tour of your competition. That is the best way to see what you are competing with. You will see their positives and negatives. I would wait another 2 weeks to see if you get any "bites". If you don't get any, then think about lowering your price or work with your agent on a better marketing campain. Good Luck!