It doesn't surprise me at all. NJ is a small state w/a big population, affordable homes--especially in its southern flank--and it's a state wedged between the Philly and NYC markets. Additionally, it has a stretch of coastal properties, a Newark that's on the upswing, and Atlantic City. Real estate IS local and market conditions relative to Florida, Arizona, Michigan, Ohio, et al., are OK in NJ. It's not to say that the state is is w/o its share of w/subprime loans, high property taxes, foreclosures and mispriced homes, etc.
I don't doubt that what's stated in the news release is true. Just remember that it's not too difficult to massage statistics to prove whatever point you're trying to make. And if you read it closely, it's not a glowing description--just says that some areas of New Jersey are holding their own, or up slightly. So, as a former president once said, "Trust, but verify."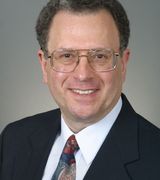 Contact
Hi,

The article spoke to VOLUME of sales. Thats counting the number of closings. In many areas of New Jersey, I'm originally from Central Jersey, there is plenty of employment and easy access by train or bus to NYC. The tick up in volume just speaks to the public believing that the prices have hit bottom and together with the low interest rates, purchasing now could be advantageous.

Bravo for New Jersey! The poor state gets the backside of Miss Liberty and one's hometown is defined by what exit on the turnpike gets you there.