We need a Team name for a Real Estate Team or Group of agents over 60 and expierenced & highly skilled
It depends on what image you're trying to portray. (From the personnel on your team, it doesn't sound like a real estate office. Still...)

In real estate, very often the lead Realtor's name is used: "The Jackson Team." But that doesn't describe what you do. If everyone is going to know anyway, that's fine. But if you want the general public to know, or even people within your field who might not be able to guess, then you should include the term in your name.

And that leads into the concept of branding...which is too complex (and generally off-topic) to get into here. If you're going after a particular market, maybe choose a name that suggests an interest of that market. For example, "Arm Bar Real Estate" or "Omoplata Real Estate" -- or "Team Arm Bar" or "Team Omoplata" --wouldn't mean much to many people, but to males 18-49 it'd mean a lot. (Those are submission maneuvers in mixed martial arts.) To appeal to another group, "Dai Komio Real Estate" or "Choku Rei Real Estate" -- or "Team Dai Komio" or Team "Choku Rei" -- would make sense. (Those are Reiki symbols; good for appealing to "flower children"--current and past.) Generally, though, I'd stay away from words that people might have difficulty pronouncing.

Hope that helps.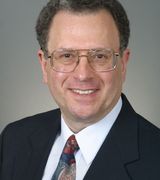 Contact