BEST ANSWER
Let's take the myth and mystery out of short sales. Questions like this are a good indicator of why so many bitterly disappointed buyers post tales of woe and suspected misdeeds in this forum.

A short sale is the least undesirable of two undesirable alternatives. Lenders offer short sales in an effort to minimize their losses. Properties sold on a short sale are usually in better condition than foreclosed properties. Many people deliberately vandalize homes they lose to foreclosure, while people who sell short are generally more responsible. Hence, the properties are generally more marketable, even if they have not been vandalized.

Lenders generally accept list prices at the low end of the FMV in hopes of making as quick a sale as possible, but the list price is the FMV. As offers come in, lenders sit on them for a protracted period of time--shopping for the best offer, and the highest offer will prevail. This works for them, because many buyers make full price offers, knowing that they are a bargain. When they really want a given home, some buyers even up the anti a tad in the belief that they need to do so in order to get the contract. They do, and many buyers who low-balled under the belief that the lender is desperate do not. The exceptions are likely for those properties that are in sub standard condition. The bulk of the sales that close are likely those that are right at or only a few percentage points below the asking price.

Some low-ball offers do make it, but I doubt that the stats are readily available or worth the effort to research in order to determine how significant a portion of sales are low-ball offers. A good agent is going to understand the market dynamic and advise their client accordingly, and all good agents know that the clients of other good agents are getting this advice.

None of this is to say that agents do not need to do a CMA for a client who is interested in a short sale property. It absolutely should be done in order to satisfy both the agent and buyer that, yes, the property is a bargain at the price for which it is being offered.

Lenders use strategic criteria in short sales, not formulaic criteria. In a market where values have declined by 25%, were a lender to take an offer of 85% of the FMV, they would be taking an ~40% hit on their investment (remember, they are also absorbing seller settlement costs). Moreover, as explained above, they do not need to take such a hard hit.
Hi Violet,

I agree with Jim, Please also understand that FMV is determind by the lenders appraisal source......which I have seen to be all over the map in most cases. As a buyer you have to know why you are buying and what you are looking for. Not all Shorts are going to be difficult. Not all list prices are at the high end some are at the absolute bottom and that is why it is important for your Realtor to do a CMA for you. You could be missing a great buy right now. Most Short Sale listed homes are still in good conditioned and have not been destroyed or have all the fixtures and appliances taken. It is important to understand the cost to replace and to repair, which could be a higher cost of money and time.
Waiting for the home to be foreclosed on is a greater gamble than just doing a little research and finding out the homes FMV in it's current condition as a short sale. To bring a final answer to your question is yes, most lenders are looking above 82% net of FMV, only because that is the guidline they have to follow according to the dynamics of the sellers loan on avg. Each loan has different guidlines that the lender is required to follow. Variences could be granted in some cases.
Back to my original statement, "Buyers have to know what and why they are buying"! Most people who shop by price miss the chance to find the best buy of all.....and that is your satisfaction with your location and style of property. Understanding why the home is priced at the listed price is the most important factor. Knowing the amount of days on the market should tell you a lot about the time left on the home and how desperate the lender will be. Most likely the home has been reduced to the most the lender will allow if the property has been on the market for more than 120 days. It all depends on the Sellers type of loan and the Realtor representing the listing may, or may not know yet. So do some comparisons and make your offer the highest and best for you; and you will have a much better chance to get the home you want at your price.
Hi Violet,
That's quite true. 80-90% is a good range to consider. lenders are looking for BPO (Broker Price Opinion). FMV and BPO should not be far apart. At the end, both are shaped by available comps. With no comps, it is a little bit of a guessing game, especially that agents who are asked to provide BPO, are not necessarily (unfortunately!) very familiar with a particular neighborhood they provide an opinion for.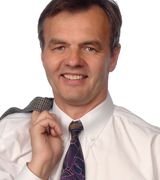 Contact