Monica, Sounds like Bruce has had some bad experiences. You need to talk with a local Realtor about the laws and provisions of your State regarding Owner Financing and Lease Options. These can be great for someone in need of these services. The biggest thing you should take from Bruce is that there are and can be issues. Make sure you go to a well known and reputable Real Estate Company. If you are still unsure about the information your are receiving talk to a Real Estate Attorney.

In Florida, we do owner financing for several reasons and as Bruce said definately use a Realtor and a Title Company. It would be best to make sure that the owner owns the home with no liens. (The Title company will know.) If not then what Bruce discussed could happen and you could lose your money. If you really like the home and there is an existing mortgage then seek the advice of Real Estate Attorney so he can protect your interests.

I have always told my customers why do a lease option? With the amount of money that you have to put down to do a lease you might as well try to purchase. Then like Bruce said you do not lose or waste your money. If everything about the home seems right for you and want to "test live" in the home then a lease option might be worth it to you.
Owner finance typically means that if you can't qualify or don't want to use normal bank type financing that the current owner will potentially finance the home for you.

You want to be extremely careful in this situations as I often see they are not valid. I've seen cases where they already have an existing lien and want you to pay them and then they pay on that note. This can be trouble if you pay, and they don't Make sure in these cases that you use a realtor and close at a title company. Don't give any money directly to the seller, but make sure any deposits are put through a title or escrow company.

Lease to Own....perhaps possible, but I personally don't like this idea. In my experience few people end up buying. This presents a problem as your contract normally obligates you to buy and puts your down payment at risk if you don't. If you want to rent --then do it, RENT. If you want to buy, then BUY, but don't mix the two. We've recently taken steps in Texas to prohibit these types of transactions. There are still people advertising such schemes and think they have a way around it, but the intent and content of the law is clear-NO RENT TO OWN. There's a reason for the law and that is that there were too many bad guys out there taking people's money in a lot of different ways. As a person wanting to rent you put yourself at some risk agreeing to these transactions.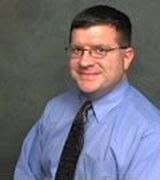 Contact