Csinvestor, in 1989 the conditions were vastly different than they are now. For your information, IF you can get into a condo where the HOA still has an active Earthquake Insurance policy, I can tell you that the premium paid by the HOA becomes a significant portion of your HOA fee. Additionally, the loss covered is offset by a 15% or more deductable on the cash value of the property (and not your individual unit - they are considering a loss or loss action against the whole property). Also note that I stated the "cash" value, and not the "market" value. The deductable and it's conditions, even if EQ insurance is available from some obscure policy maker, are the reason why no one buys EQ insurance anymore.

Because of this, and the inavailability of EQ insurance in general, if there is a significant Earthquake, then FEMA and State plans will be the way to find funds to rebuild or move on.
Hi,

Lenders require the owner to have fire insurance but not earthquake. Most homes are made of plywood/wood if there is no fire involve the extent of the damage is not too bad(age and and building code matters). If you do not there is always Federal and state assistance programs(fema).There are teams of structural engineers that visit major buildings and other structures right after each earthquake to evaluate their conditions.

Lenders may work with federal/state program to relieve some of the obligations.

Homa
Broker Associate
Prudential California Realty
Mission Viejo
Very good question. I wasn't in real estate at that time and didn't own a house yet. I'm posting so that I can see other answers as they come in.
I think that earthquake insurance was different back then. I don't think the state was selling policies or underwriting them as it is now.
I will ask around to see what I can find out but hopefully some one with experience will post.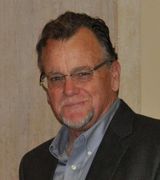 Contact