You should never go into an unoccupied house. Even if it has a yard sign in front. Realtors always are reminded of the danger we face in empty houses and agents are robbed, raped and even murdered every year.
Hook up with a Realtor iin the area and tour with them.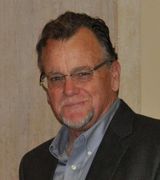 Contact
Since you are just looking, you should just drive by. When you get serious about buying, you should meet with a mortage loan officer and get pre qualified, and make a buyer agency agreement with a REALTOR member of the MLS.
You will find validation for this advice and answers to many another question you may have at teh following HUD Web page:
http://www.hud.gov/buying/comq.cfm