You can call that office if it is listed with a agent. Or search another site for the Realtor's info. If you need help let me know, I work with first time buyers and might be able to help you.
Phone a few prospective buyer agents and discuss your objectives and goals with them. Find a buyer agent who will meet your needs. Are they good w/ first time home buyers? Do they know Camden?

Any Realtor can probably look up the property for you. One word of caution...Trulia lists "foreclosure" properties...which are not for sale, but simply properties which are the subject of a legal action. You will want your buyer agent to verify the house is really for sale.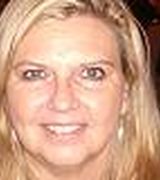 Contact
If you have not already done so, shop for your financing first and get pre-qualified for a loan to see how much you can borrow. Then shop for an agent to represent you, and tell the agent about the house. If things don't work out on that house, the agent will be able to help you find another. A good agent will also be able to advise you about any financial assistance programs for which you may qualify.