BEST ANSWER
In my area, it is close to the value of the house, sometimes. Over the value, sometimes. Under the value, sometimes. Doesn't help does it. It is the figure tax officials use to assess property taxes. they raise and lower them by purchase price,raising township and county taxes percentages, ect. They are figures that I believe should not be on an mls sheet, or a foreclosure listing sheet. They have some value, but are not to be trusted without further investagation.
Hello Asim, in Florida, assessed value is the value put on the property by the city or state, for which you are taxed. This includes a value for the land, and a seperate value for the sturcture (s), combined to create the assessed value. Even though you may buy a foreclosure at a great price, the assessed value may be much more than you paid, ergo, higher taxes than the purchase price.

Check with your local tax collectors office, and see if there is a way to reduce your assessed value, thus reducing the taxes due.

I hope this information helps, best regards, Jeff Long
A tax assessment figure may or may not be in any way a reflection of the value of the property. In many jurisdictions, a tax assessment is "reset" when a property is bought or sold. However, over time that assessment may end up being substantially higher or lower than the real value.

On a foreclosure, the tax assessment may be higher. Here's a "based on real life" example in Northern Virginia. Let's say a house sold for $175,000 in 1990. The assessment would have been at or near $175,000 in the following tax year, reflecting what was the house's real value, as determined by its sale. Over the years, prices rose, as did assessments. That house in 2005 might have had an assessment of, say, $525,000. However, the market here was hot, and that house actually may have sold for $600,000. The next year, in 2006, the assessment would have been $600,000, reflecting the sale the year before. However, the bubble burst, prices declined, and let's say this house went into foreclosure. Now it's on the market for $350,000. The assessment is still around $600,000. Now, the house may or may not be worth $350,000 in today's market. I've seen some (in Annandale, for people familiar with Northern Virginia) that followed this exact pattern. I've seen a couple that really aren't worth more than $325,000, even with a $600,000 assessment.

So, when considering foreclosures, don't pay any attention to the tax assessment. Just pay attention to the real value of the property.

Hope that helps.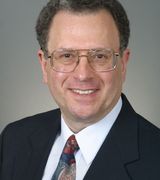 Contact