Find a local real estate investment club/association in your area. Go to
http://www.creonline.com
and search in your state. You'll find the people there.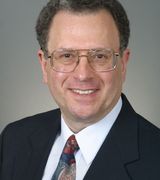 Contact
In my experience in Idaho, we deal with some buyers who wish to buy producing farm ground and lease it back to the current farmer. We can also help bring other farmers who will rent the land. It may be another area to look at investing in for a return.

Steve Atkinson
Hayden Outdoors Real Estate
Participating with Cabela's Trophy Properties
I am a member of reoprep and they have a buyer/investor section. Maybe that will help you?