Robin
The real issue here is that you home as not sold. Set aside the price question. I don't know your listing price, however, I can tell you that it's too high.

Ask your Realtor to provide you with a list of similar homes that have sold since your home hit the market. Properly priced and marketed homes still sell within a month or so. The longer a home sits on the market the more value it loses. If you were my client we would have pre-arranged a price reduction at the time of listing and made sure we got your home sold before it could lose value.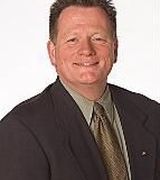 Contact
Robin-

In my area (Chicagoland) the market is moving very quickly. So, as I tell my sellers, it is better to be priced VERY well from the start because it is very hard to chase the market.

Your agent should be able to show you what properties have gone under contract, how many new listings came on and all of the recent price reductions. How many active listings are your competition? How long have you been on the market? What is the average days on market for your price range? With all of that information you should be able to make that decision with your agent on whether or not you are giving your home away.

Best of luck!