Sorry to hear the property has sold. My name is Teresa Redfield and I am a realtor in Charlotte, MI. If I can be of assistance to you with other properties please give me a call or send me an email. My phone number is 517-331-0773 and my email is mgoblue@cablespeed.com. Thanks.
Todd,

You will be best served by a Realtor in Charlotte. This home was sold and I am not sure if it is back on the market.

If you do not have a local Realtor, let us know and we would be happy to get you hooked up.

Maureen Francis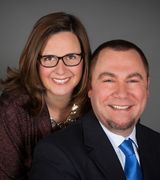 Contact
Todd,

It appears that this home sold. Ironic that I answered your question about a house on Chubby Dr., and my last name is Chubb.

In any event, I can refer a great agent to you to help with your home search. Feel free to contact me through here or my website.