I'm not a lawyer, so this isn't legal advice. However...

While you should certainly verify the credentials and check the reputation of the law firm, that's the least of your problems. You're enormously upside down and apparently the possible victim (or, the lender might argue, the perpetrator) of loan fraud. Further, at this point you're heading to foreclosure.

So, ask the law firm for references. Verify that they really do handle real estate issues. (Some general purpose firms are fine for doing wills and such, but aren't really knowledgeable about specialty areas.)

From my non-lawyer's perspective, it sounds as if the law firm has provided some good advice. I don't know that you can "force" a lender to renegotiate a loan, but you do want to attempt to do that. And the pre-nup sounds like an interesting idea.

So---yes, verify the lawyer's/law firm's credentials. Ask for references. Explain your concern. If you then decide you want them as a team member, then listen closely to what they advice.

Good luck.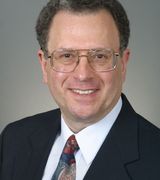 Contact
Christine:

In today's climate, I have found that lenders are happy to speak with you even before you go into foreclosure. The less missed payments, the easier it is to renegotiate the loan. If the first person you talked to at the bank said you had to be "going into foreclosure", you should hang up and dial again. You may get someone else with a different attitude or you could ask to speak to someone higher up the ladder. Of course, Michelle's recommendation that you follow up your calls with letters is very sound. You want proof you are doing your best to prevent your loan going into default.

To negotiate a work out, most banks require that you provide documentation that "unqualifies" you for your original loan and then qualifies you for the modified loan. If you cannot even make the payments under a loan modification, then they will not write one. My only concern is that you said "(I) qualified by the broker upping my income to qualify." You then signed documents saying that the information provided was true and correct, to the best of your knowledge, under penalty of perjury (or some such language). I am not a lawyer, so I will not give you any legal advice and at this point it may be a good time to speak with a lawyer on this matter alone. If the lender decides that your original loan application was fraudulent, they may not be willing to renegotiate your loan, and they may go after a deficiency judgement and / or take other legal action against you. It really depends on multiple factors, some of which might be who is the lender, how recently did you get your loan, was it a cash out refinance, etc. However, under the circumstances, I would want to know my downside from this part of the story before I started sending my personal financial information to the bank for a loan modification.

Please note, often the lender the who has your loan now is not the original lender (in other words your loan was sold) and they may not have the original documents you filled out when you got the loan. My only wish, with providing you the above information, is to make sure you enter into your negotiations with the bank fully informed. Please discuss this with a lawyer before proceeding.
Check out the resources at
http://www.yourhome.ca.gov,
the CA state web site to help prevent foreclosure. It sounds like you're getting a lot going--but stay focused on one task at a time. If you're trying to re-negotiate your loan, you're right, the lender won't talk to you til you're behind. However, you can send registered letters communicating your problems and desire to work out a solution so you can document your efforts. You can check with your local bar association for an attorney's record (or for referrals). Visit the Better Business Bureau also.