try
http://www.pipl.com,
it's a new search engine tool that pulls information from the deep part of the internet. I use it all the time. It will even pull up peoples facebook and myspace profiles if they have them. Also just like the previous answer, skip tracers work well too!
Lots of ways. A few that come to mind:

Use a skip tracer. That'll cost some money, but not too much. And it'll probably work.

Send a letter to the previous owner at the previous address. Mark the envelope "Address Correction Requested."

Find the listing agent on the transaction. (Or, if you don't know the listing agent, ask the current owners who their agent was. That agent, in turn, will know the listing agent.) Then contact the listing agent and ask for the previous owner's new address.

Have a Realtor do a search of the tax records to look for the previous owner. If the previous owner bought in the same MLS area, his name is likely to come up. Or if he owned other property in the area, his name will come up.

Ask the neighbors. Very often, when someone moves, they'll notify one or more neighbors (start with the next door neighbors) about their new address.

Ask the new owners. They may know, or at least they'll probably know where, in general, the previous owners moved.

Google the person. I'm constantly amazed at what I can find out about people by just looking them up online. You'll be amazed, too.

I'm sure there are plenty of other ways. But using the techniques listed above, you'll find the previous owner.

Hope that helps.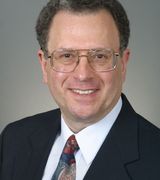 Contact