Michelle
I am not an attorney. You should consult with one that practices Real estate law in your area.
Sean is probably right, although local laws and customs may vary.
To have a binding contract you need three things:
1. An agreement of Agency, in California called an Agency Disclosure Agreement. It authorizes the agent to represent you. No agreement, no representation, no contract.
2. If you have no listing agreement that you have not given the agent any authority to represent you in the sale.
3. It sounds as though you signed a purchase receipt (an offer). IMHO without the agency I agree with Sean, you probably do not have a contract.

There are also a couple of other issues that might be relevant:
1. Is the agent licensed? I don't know where Rogers is, but you should be able to look up online and see if the agent has a license. They may be in violation of the laws that govern their license (that means report they situation to the regulatory agency).
2. Is the agent a broker? Most agents work FOR a broker, who is legally liable for what happens. The agent is an agent for the broker, and once the agency agreemement is signed, they are an agent for you. If the agent is not a broker and has a "boss" , I would definitely talk with them if the agent is not cooperative.
3. If the agents is a Realtor, it sounds to me that there may be a Code of Ethics violation. I would call the local association of Realtors and ask for a complaint form. The complaint, with copies of any paperwork, is submitted to the Greivance committee, which will review the complaint. If they feel that it is valid, then it is submitted to the Professional Standards Committee which will arrange a hearing. If the Realtor is in violate of Code of Ethics, they can be fined, suspended, or other punishments.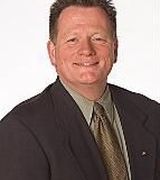 Contact
I can't comment on your specific case because you might already be represented. So much for the disclaimer, huh?

In general, however, if you didn't sign a Listing Agreement, or if your agent didn't give you an Agency Disclosure, you're off the hook. There's also a short sale disclosure that your agent should have given you, but isn't required to give.

But let's say you did sign something. Any short sale is contingent on getting bank approval. Simply tell your bank not to talk to the agent and not to approve the short sale.

But then you still presumably have issues. Consider reinstatement, forebearance, and modifications first. Then consider a short sale or deed-in-lieu. Last, if the bank does foreclose, ask for cash for keys.

Thanks for the opportunity to help. If you need anything, feel free to contact me directly at 951-571-9229 or sean.giorgianni@gmail.com

Hi Michelle, did the agent has you sign a 1 part show or anything else, stating the he or she is representing you?