Pat,
Hire an agent that can generate exposure outside of the U.S. Marketing Real Estate today has gone beyond the local and national level and is truly global. Make sure your agent belongs to an operation that has offices in other countries and the agent is Transnational Referral Certified (TRC). This allows the agent to market to other agents internationally within a set of guidelines that each party must adhere to throughout the transaction.
In my market alone, land deals have turned into developments. The Chicago Spire which will be the tallest structure in North America is being developed by Shelbourne Development based in Dublin, Ireland. Another Chicago project is the Lexington, developed by Chieftain Construction based in Limerick Ireland. Developers no longer look in one location but search internationally for land opportunities and act when they look attractive even if the local market thinks differently (50% of The Spire pre-construction sales are to International buyers from around the world).
Make sure your agent uses
http://www.worldproperties.com
to market listings.
Good luck, Ken.
Pat
The weak dollar is causing interest from overseas buyers, particularly in the development arena. Favorable exchange rates make US land relatively less expensive. There are even foreign companies that are opening US branches to facilitate foreign investment. The key to getting land sold is exposure of the underying value, which may include related propery right, zoning, and adjacent developments.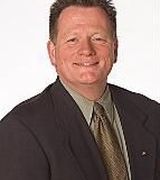 Contact
I have a great web site where land can be marketed that will get you this level of exposure. In general, though, I suspect this mostly has to do with land for development - and you're in a pretty rural area. But, we are seeing international buyers for all types of properties.